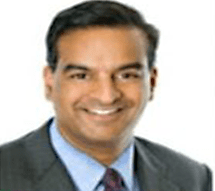 Prakash Sampath
Founder and President of the Rhode Island Brain and Spine Tumor Foundation (RIBSTF) currently serves as Chief of Neurosurgery at Roger Williams Medical Center and is Associate Professor of Neurological Surgery at Boston University School of Medicine, as well as, Associate Professor (Adjunct) in Neurosurgery at Brown Alpert Medical School at Brown University. After receiving his undergraduate degree in biomedical engineering from John Hopkins University in Baltimore, he completed his medical degree at Columbia University College of Physicians and Surgeons in New York City. He then completed his internship in general surgery and his residency in Neurosurgery at John Hopkins Hospital, as well as, a fellowship in Neuro-Oncology (brain tumors). Currently, Dr. Sampath specializes in all aspects of adult neurosurgery with an emphasis on brain tumors, spinal oncology and complex spine surgery.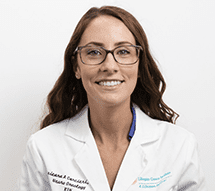 Arieana Carcieri
Arieana Carcieri is a board certified nurse practioner who specializes in Neuro-Oncology at the Lifespan Cancer Institute at Rhode Island Hospital. Arieana completed her Bachelor of Science in Nursing and Master of Science in Nursing at Mass General Hospital Institute of Health Professionals in Boston, Massachusetts. She also earned a Bachelor of Science in Nutrition from the University of Rhode Island. Arieana holds a national certificaiton with the American Nurses Credentialing Center (ANCC).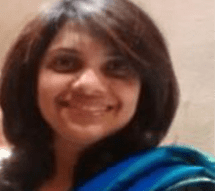 Vaishali Khamamkar
Vaishali Khamamkar is statistical analyst by profession , graduated as Masters in Bioinformatics and works in healthcare field in MA. Joined RIBSTF in the virtue of returning help and care she received from everyone while her father was diagnosed with GBM.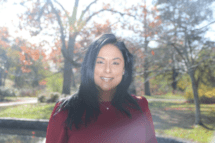 Jayanthi Jayapal
has been in various sales position for over 20 years with biotech and medical devices companies. She currently works as a Key Account Director for Verastem Oncology. She has a passion for helping patients with cancer. She received her Bachelors of Science from the University of New England and then her Master's Degree in Exercise Physiology from Adelphi University. Jayanthi has two children and in her free time she enjoys exercising, cooking and traveling.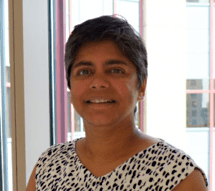 Suriya Jeyapalan
Dr. Suriya Jeyapalan, MD serves as the Director of Medical Neuro-Oncology at Tufts Medical Center where she specializes in neurology and oncology. As a University of Iowa medical graduate, Dr. Jeyapalan went on to earn her Master of Public Health (MPH) from Harvard School of Public Health. She fulfilled her internship in Medicine at the University of Iowa Hospitals and Clinics, followed by her residency in Neurology at Columbia-Presbyterian Medical Center and her fellowship in Neuro-Oncology at Massachusetts General Hospital. Currently, she focuses her research in genomics to determine the genetic basis of chemotherapeutic response in patients with high-grade gliomas. She also leads clinical trials in the treatment of malignant gliomas and metastatic disease to the brain.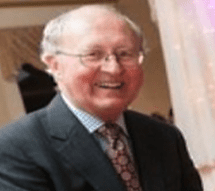 Philip R Morin, BS, MBA (finance)
Currently retired. Forty five year career in the Plastics Industry. Work experience included product management, marketing and sales management, and strategic planning. In addition to RISBTF, other current volunteer activities include "Meals on Wheels" and SCORE, a resource partner of the Small Business Administration, providing counseling to small businesses in Rhode Island. Lost my wife, Phyllis, three years ago to GBM brain tumor.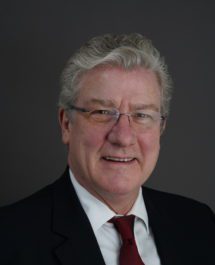 Douglas Anthony, MD, PhD
Dr. Anthony is Professor of Pathology and Laboratory Medicine, and Neurology at the Warren Alpert School of Medicine at Brown University, and Pathologist-in-Chief at Lifespan Academic Medical Center. He received his B.S. in Chemical Engineering from Washington University in St. Louis, his M.D. and Ph.D. in Experimental Pathology from Duke University. He is a board-certified pathologist with special qualification in neuropathology, and is actively involved in diagnostic testing and precision medicine, with special expertise in the diagnosis of brain tumors. He has served on the faculty at Duke University, Harvard Medical School, the University of Missouri.
Current work in Dr. Anthony's lab focuses on the pathobiology of primary brain tumors and a population of stem cells within them. His work has been funded by the National Institutes of Health, the National Science Foundation, and private foundations. He is the author of over 140 publications and has given invited lectures across the US, Asia, Europe, and South America about pathology and diagnostic testing.
He is one of the authors of the Robbins and Cotran Pathologic Basis of Disease, the most popular pathology textbook for medical students in the world, and is Past President of the New England Society of Pathologists, Vice President of the American Association of Neuropathologists, and Vice President of the International Society of Neuropathology. He has a broad experience in mentoring and training students and junior faculty at the interface between clinical medicine and basic sciences. His training record includes over 30 trainees, including undergraduates, medical students, residents, and neuropathology fellows. Among his former trainees are two chairs of pathology, four professors, nine associate professors, and three assistant professors.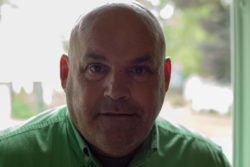 Fran Kirby
Fran Kirby is a 54 year-old married father of 4 adult children. He spent 10 years in the Army on active duty with duty locations in Alaska, Texas, Korea and Saudi Arabia. After being medically discharged in 2004 he returned home to work in the financial industry while keeping his military connections as serving as the Commanding Officer of a local Sea Cadets unit in Providence and Fall River.
In September of 2017 Fran was offered the opportunity to continue to serve the military as a Veterans Service Representative for the Department of Veterans Affairs. Fran decided to leave to private sector and join the government ranks again. However on the night of October 31st 2017 he suffered a gran mal seizure while sleeping. He was transported to Rhode Island Hospital and after an MRI it was discovered he had a tumor on his frontal lobe. Surgery to remove the tumor was 85% successful. He had no memory of the events until he woke up November 4th and was told what had happened.
Since he had to adjust to a new life of radiation treatments, chemotherapy and quarterly MRIs Fran had to leave his dream job of serving veterans. Heartbroken he set out on a new life involving cancer. He found the RIBSTF thru his neuro-oncoligst. His first meeting he found a place where he felt he belonged. Everyone of the other support group members have heard the term "you have cancer". He did not feel alone anymore.
Since that time he has been involved with many organizations that involve cancer. He mentors for Livestrong , a 12 week workout program offered thru YMCAs locally, for people diagnosed with all types of cancer. He has become involved with a sailing program in Salem Mass that offers three hr sailing trips free of charge for patients and families and many other things.
He has decided that the new normal for him is to actively promote brain cancer and its awareness.